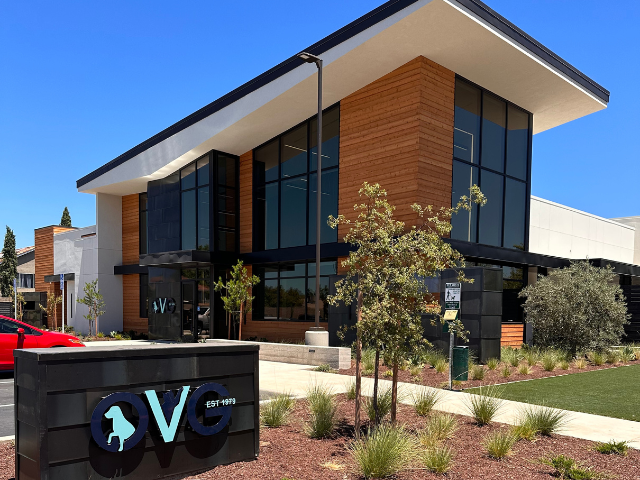 Oakdale Veterinary Group (OVG) traces its roots back to 1979 when it was established by Dr. Cal and Robin Cadmus. Over the years, our team has expanded and evolved, propelled by a commitment to exceptional pet care. In 2013, Dr. Ned Trathan joined and assumed leadership of the hospital in 2016. OVG has flourished under Dr. Trathan and his wife, Madison Trathan, to such an extent that a few years after acquiring the practice, they decided to break ground on a new state-of-the-art facility in Oakdale, CA.
Their goal was, and continues to be, to provide the community with the best care and service for their beloved pets. OVG opened the doors to the new facility in June of 2023.
Our team of compassionate veterinarians shares a common passion for providing top-notch service to the 7000 clients who entrust their beloved pets to OVG. Behind our skilled doctors stands a dedicated support staff, all of whom embrace our vision. This commitment is palpable in every interaction.
At OVG, we genuinely care about our clients and their furry companions, striving to deliver the highest quality healthcare possible. When you walk through our doors, you can anticipate not only outstanding service and excellent medical care but also a heartfelt sense of compassion. Whether you're here for routine preventative care, facing an emergency, or seeking advanced surgery referred from another hospital, OVG is here for you and your pets.