What is your passion?
Ours is top-level medicine and meaningful relationships with our clients, and a work environment that nurtures every team member's individual success. We have spent years building a team and work culture based around the values we want OVG to embody: passionate, fun, collaborative, respectful, and genuine. From our customer service representatives up front to our doctors, technicians, and support staff in the back, every member of our team exemplifies these values every day at work. If these are values that you want to see in your workplace culture, then we could be a great fit for you!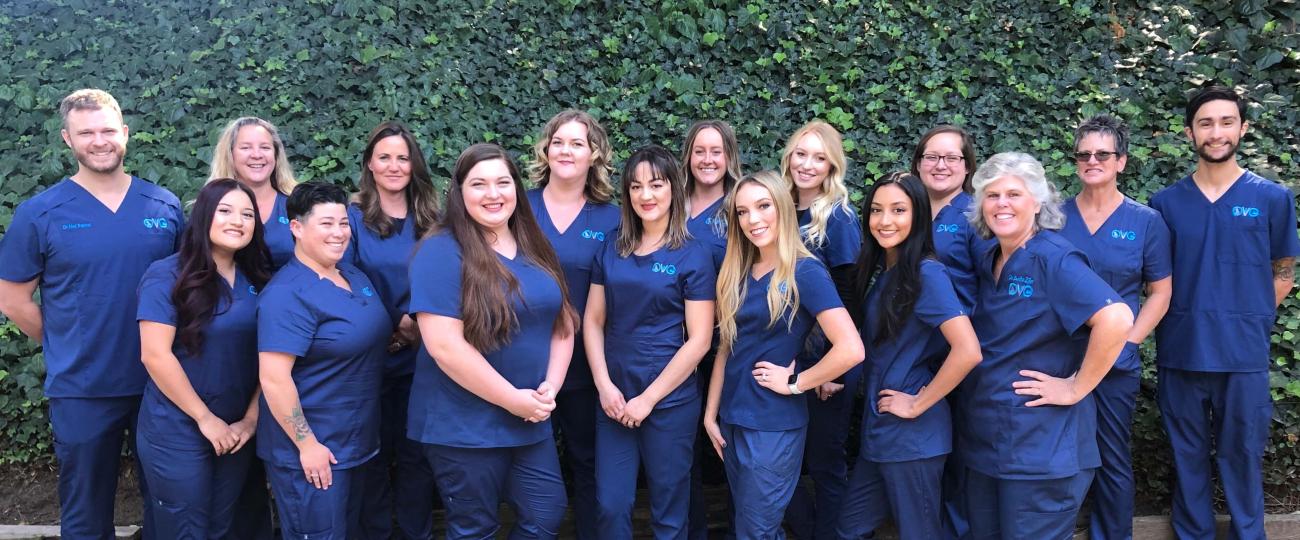 Our hospital boasts the top reviews in the Central Valley of any small animal pet hospital on Yelp, Google, and Facebook. We take pride in offering gold standard medicine and customer service to every client and their pets. As we look to add a third doctor to our team, we want someone who values forming relationships with clients and is looking to form long term bonds in the community.
In an industry that is being taken over by corporate conglomerates, we are proud to be a family-owned, veterinary-led hospital. We have a passion for top medicine and are always striving to be progressive in what we can offer our clients. Our equipment includes digital radiographs, dental radiographs, ultrasound, Ligasure, Game Ready, shock wave therapy, and much more. Our average weekly case load is surgery heavy including multiple orthopedic procedures and advanced soft tissue procedures.
Our team is the foundation of our business. We know that a happy team is the key to a successful hospital and because of this we offer many ways for our employees to feel fulfilled within their position. Whether it be mentorship, continuing education, new equipment, or further training to develop skills you are most interested in, we want all our team members to have the opportunity to be the best that they can be!
Current Employment opportunities:
Veterinarian:  We have a full-time position opening in July 2021 due to one of our doctors moving to pursue a residency in internal medicine.

Registered Veterinary Technician (RVT): No availability

Kennel Assistant: No availability

Customer Service Representative: No availability
If you are interested in joining our team, please contact our Hospital Manager; Madison Trathan for further details of available positions.