What Is A Veterinary CT Scan?
A CT (computerized tomography) scan is a type of advanced imaging that lets us analyze parts of the body that would usually be inaccessible, like the lungs, abdomen, and ears. A 2D image of a slice or a section of a 3D object it's often likened to looking at a slice of bread as a sample of the entire loaf.
Our CT scanning facilities are some of the most advanced in Northern California, with a 16-slice scanner that's capable of carrying out scans in as little as 15 seconds.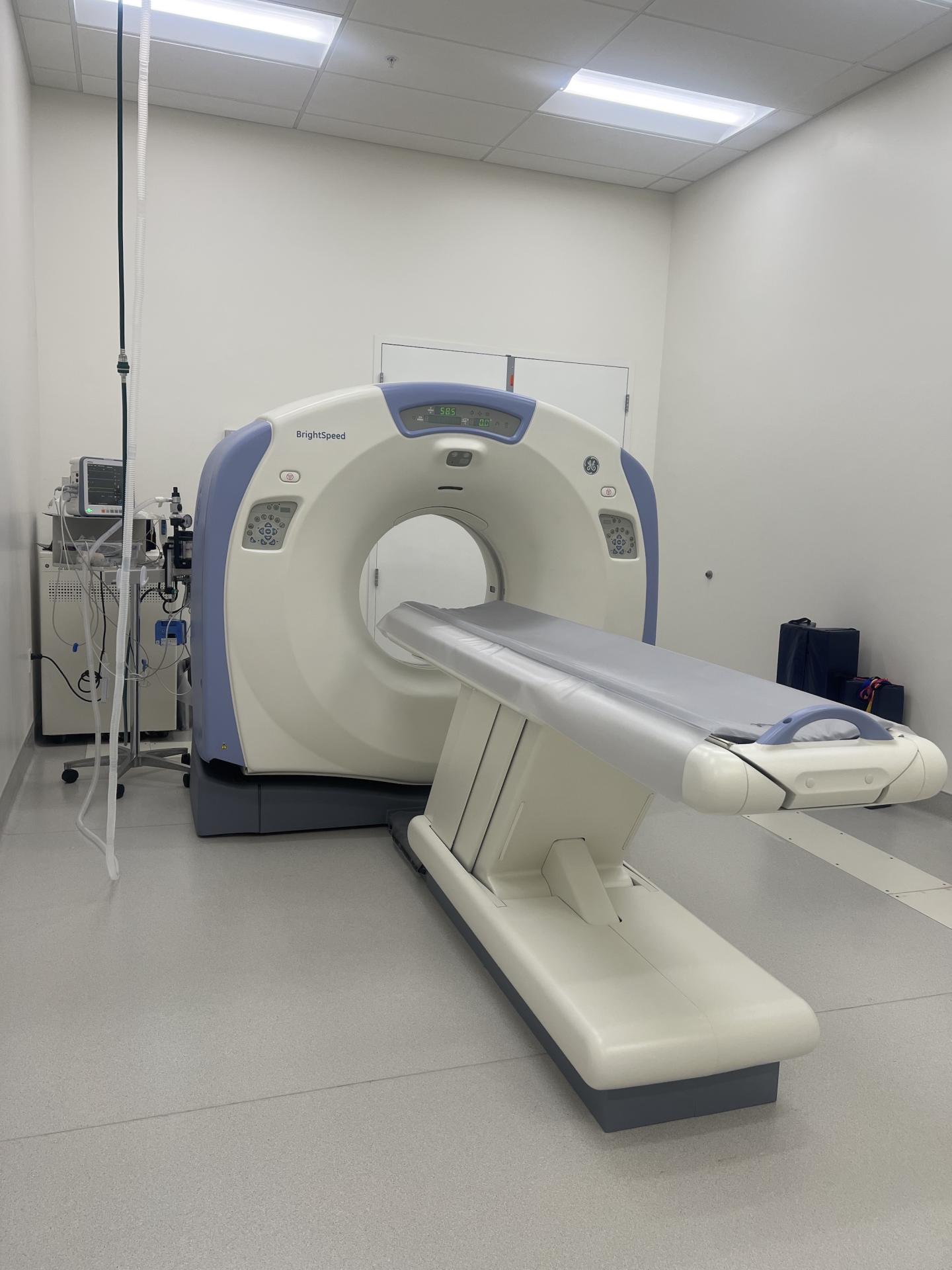 When Might We Require A CT Scan?
Our CT scanner constructs a 3D image of the scanned area. This is extremely valuable in assessing and diagnosing the following:
Musculoskeletal problems – including fractures, joint problems, and growth deformities
Oncology – including metastatic screening, primary tumor identification, and pre-surgical tumor assessment
Head – including nasal diseases, middle and inner ear diseases, trauma, Periocular diseases, and brain tumors
Abdomen – Including vascular anomalies, haemorrhages, organ contusions, and problems with the splenic, pancreatic, adrenal, liver, and urogenital systems
Thorax – including lymph nodes, pulmonary and pleural diseases, complex rib fractures, and mediastinal diseases
Expert Veterinary CT Scan Services
If you're a pet owner and want to discuss more about our services, please don't hesitate to get in touch.
If you're a vet looking to refer a pet for a CT scan, use our 'simple referral form'