At Oakdale Veterinary Group we offer an externship program for veterinary students. We provide a place to stay just 4 minutes drive from the hospital. A typical externship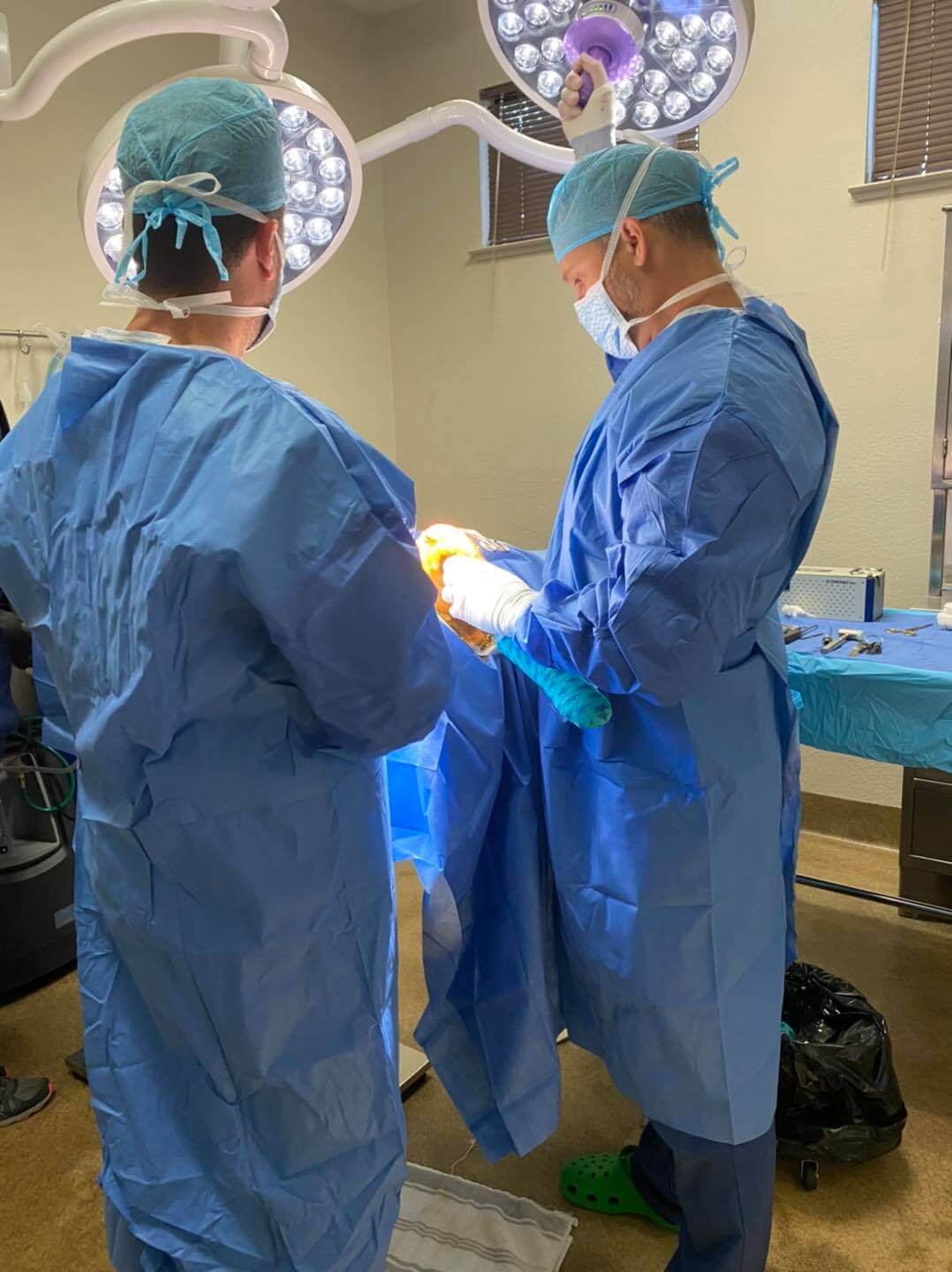 last between 2-4 weeks and varies depending on the students needs. Externships are a great opportunity to line a job up before you graduate. Both parties get an extended opportunity to feel each other out and see if the fit is right. We aim for you to leave our hospital more confident in performing medical examinations and coming up with a treatment plan for your cases and to gain more experience surgically in basic and advanced procedures.
Our patients are 100% small animal. The case-load is comprised of wellness care, daytime emergencies and surgical referrals. Our hospital is staffed 7am - 7pm Monday through Friday and 7am - 2pm on Saturdays. All after hours phone calls are referred out to a local 24 hour facility.
What is your passion? Ours is top level medicine and meaningful relationships with our clients, and a work environment that nurtures every team member's individual success. We have spent years building a team and work culture based around the values we want OVG to embody: passionate, fun, collaborative, respectful, and genuine. From our customer service representatives up front, to our doctors, technicians, and support staff in the back, every member of our team exemplifies these values every day at work. If these are values that you want to see in your workplace culture, then our full-time veterinarian position could be a great fit for you! Plus we are excited to be opening a brand new 12,000+ sqft. facility in 2022 that will include CT!
CHECK OUT OUR PRACTICE!
Oakdale, CA, is a wonderful community to call home! Think of Oakdale as the epicenter of all things quintessential California; we are just 2 hours from San Francisco, Napa, Santa Cruz, and Sacramento, and less than 2 hours outside of stunning Yosemite Valley. Situated against the Sierra Nevada foothills, Oakdale offers classic California beauty with a low cost of living and close proximity to skiing, beach days, wine tasting, and big city excursions. Our hospital boasts the top reviews in the Central Valley of any small animal pet hospital on Yelp, Google, and Facebook. We take pride in offering gold standard medicine and customer service to every client and their pets. In an industry that is being taken over by corporate conglomerates, we are proud to be a family-owned, veterinary-led hospital. We have a passion for top medicine and are always striving to be progressive in what we can offer our clients. Our equipment includes digital radiographs, dental radiographs, ultrasound, Ligasure, Game Ready, shock wave therapy, rigid and flexible endoscopy, and much more. Our average weekly case load is surgery heavy including multiple orthopedic procedures and advanced soft tissue procedures.
Be actively enrolled at a veterinary school.
Hourly pay based on 40 hour week. Rate dependent on experience.
Flexible, based on 40 hour week (Monday to Friday). Saturdays optional.